Mental Health And Well-being
At Rivington Foundation Primary School, we are committed to supporting the emotional health and well-being of all our pupils, parents and staff. We understand that everyone experiences challenges in life that can make us vulnerable and at times, anyone may need additional support in some way. We take the view that positive mental health is everybody's business and that we all have a role to play.
We are now compiling our Weekly Wellbeing Newsletters, which give some helpful advice and information to help our families.  These can be found at the bottom of this page.
We have also added a link to Axel Scheffler's Book about Coronavirus for children.  It is an illustrated digital book for primary school age children, free for anyone to read on screen or print out, about the coronavirus and the measures taken to control it. The book has had expert input from professors of medicine, head teachers and child psychologists.
If you have any worries or concerns about your child's emotional behaviour or well-being, then please let school know. There will be things we can do to help further and support you.
Well-being and Covid-19:
Helping children and young people cope with the information and changes related to the Coronavirus can be a huge challenge. The experts in children's clinical psychology, speech and language therapy, and emotional well-being  at Sheffield Children's NHS Trust are building a collection of resources to make this process a little easier. We will be adding to this section every week, so check back for more and keep an eye on resources that you may find useful:
Guidance-for-Parents-for-Children-and-Young-People-Experiencing-Bereavement-and-Loss
Healthy-Minds-advice-for-parents-and-carers
Healthy-Minds-advice-for-parents-and-carers
Healthy-Minds-BeatTheBoredomSheff-Planner
Healthy-Minds-Plan-your-ideal-day (1)
Healthy-Minds-Plan-your-ideal-day
Healthy-Minds-Tips-for-Looking-after-You
Staying-Connected-Friendship-SCH
Tips-for-Looking-after-You-SCH
A-Guide-For-Living-With-The-Big-Question-Am-I-Going-To-Die (2)
Mental Health Week 1st-5th February 2021
3 Express Yourself – Primary Assembly Slides
Express Yourself – Primary Group Activities
Go Far In A Jar Wellness Activities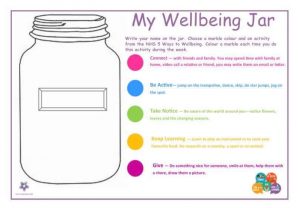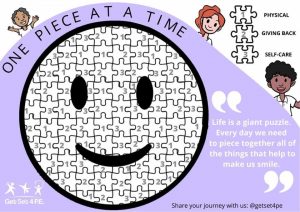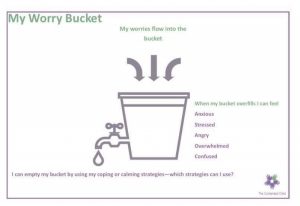 Useful Websites and Links