Year 6 SATs information:
https://www.youtube.com/watch?v=fC2yhtEtk4o
Welcome back to Year 5 and 6!
All the staff in Year 5 and 6 welcome you to our new school year and below is an introduction to the staff in the classroom and lots of useful information and news…………………
Y5 are lucky to be the first group to access the V.I.P Cocoon project! This is a PHSE , team building and self -esteem project funded through the Awards For All Lottery Grant accessed for School by our PTA ( A big Thank You!). They are working with Ann and her team from  CreateBolton , using Art & Drama in school , together with visits to the Create studios!
Thank you too, to Frau Poole from Parklands  who continues our link with Parklands  High School, through specialist German language teaching each week.  The confidence of our children in speaking and singing reflects their enjoyment- danke vielmals Frau Poole!
Y5/6 are the first class to work with Joy Kilpatrick on our  Rivibethan Project – funded by the Heritage Lottery Fund it is a celebration of the times when our school was first chartered. The beautiful printing of flags and banners reflect those times, together with understanding of image and  colour
Young Voices 2017!
Well done to all of you invovled in the concert – you were absolutely amazing and it truly was a fantastic night!  Thanks to all of you for your efforts and thank you very, very much to Mrs. Hodgekinson!  I think this image sums-up what this special night is all about!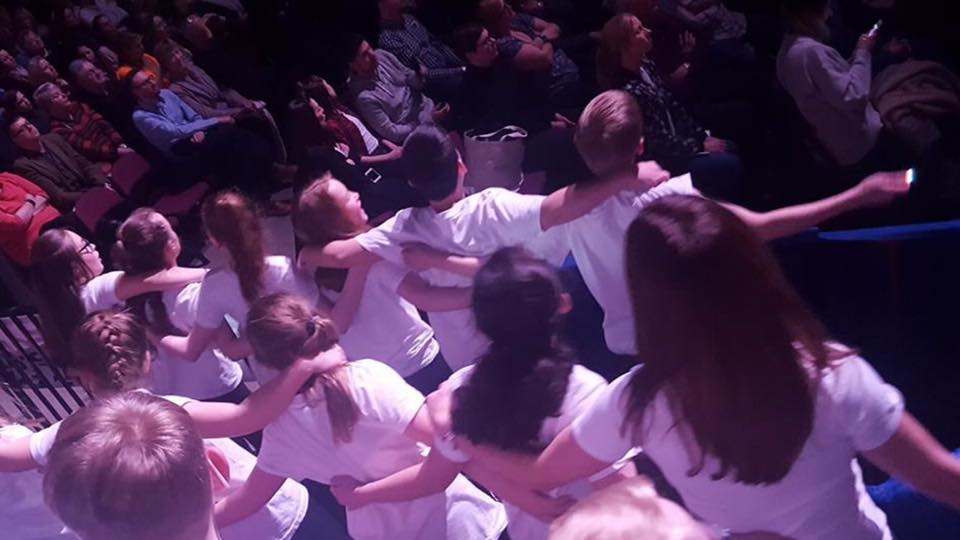 WORLD BOOK DAY – 3rd March 2017!
Reading and an enjoyment of outstanding texts is at the heart of our curriculum at Rivington.
World Book Day is a celebration!  It's a celebration of books, author's, illustrators and (most importantly!) it's a celebration of reading!  In fact it's the biggest event of its kind – a worldwide celebration of books and reading – which is marked in over 100 countries across the world!
We will be celebrating World Book Day on Friday the 3rd March 2017 (a day later due to Thursdays being a little tricky when getting changed out of costumes for PE!).  Children are invited to dress up as a favourite character with the theme being:  'Heroes and Villains'!  There's a wealth of characters to choose from so get your thinking caps on!  Below is a list of the Top Ten Heroes and Villains from children's literature – as voted for by the readers themseleves!  Do you agree with all the choices?  Maybe it could offer up a little inspiration for your very own costume!  Affordable and quick-to-make costume ideas are available on the World Book Day website: www.worldbookday.com/dressingup/   or at www.walesonline.co.uk/whats-on/family-kids-news/30-last-minute-world-book-10976213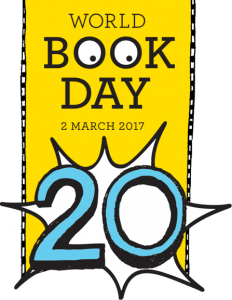 LoveReading4Kids!
www.lovereading4kids.co.uk is a great website which has been set up for parents, children and anyone who likes to buy books for younger readers.  It helps you to choose the best books for boys and girls of all ages.  You can usually download the first chapter of any book – which is great for comprehension development and also to see if you would enjoy a particular book!  The best thing of all is that it is absolutely free-of-charge to join!

ALERT!  AUTHOR EVENT!
Andy Griffths 13 Storey Tree House Event!
Saturday 4th March, 10am, St Michael's High School, Astley Road, Chorley.
I know how much you all love to read his books – he was also a chosen author in our year of reading!  Now come and meet the author himself!  Yes, the amazing Andy Griffths is flying in all the way from Austrailia to help celebrate the end of World Book Week!  Don't miss a chance to meet the author and get your books signed too!  Tickets are £8 per adult (includes book) and £2 per child and are available from Ebb and Flo Bookshop, Chorley (tel: 01257262773).
Shakespeare Week- March 20 -26th 2017
As part of our 'Heroes and Villains' topic we will be studying a number of the plays written by William Shakespeare! This fit perfectly with our Rivibethan work too!  I'm sure the children will love the downfall of Macbeth and the humour of A Mid-Summer Nights Dream!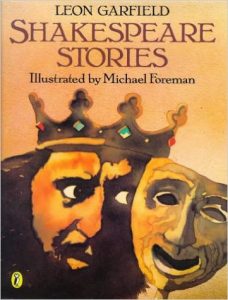 During our topic, we will also be carrying out some writing based on the book 'The Man Who Walked Between Two Towers'.  This is a wonderful text and I'm sure that this illustrated book – based on real-life events – will enable the children to feel truly inspired!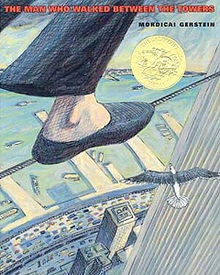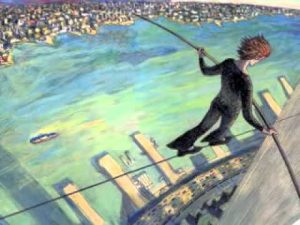 Downloadable Documents
Cocoon Project letter
Curriculum overview 201718
Key Learning in Mathematics with KLIPS – Year 5
Key Learning in Mathematics with KLIPS – Year 6
Key Learning in Reading – Year 5 – KLIPs underlined
Key Learning in Reading – Year 6 – KLIPs underlined
Key Learning in Writing – Year 5 – KLIPs underlined
Key Learning in Writing – Year 6 – KLIPs underlined
KS2 DATA 2016
Mono LAPS Reading Targets – September 2016
Mono LAPS Writing Targets – September 2016
Rivibethan Heritage Project 2017!
T2-E-1197-New-Curriculum-Spelling-List-Years-5-And-6-Word-Mat (1)
Timetable2016+17
Welcome to Year 5