Friends of Rivington Foundation School

Welcome
Friends of Rivington Foundation Primary School is a registered charity, our Registration Number is 1103440.
In October 2018 we 're-branded' the PTA to Friends of Rivington Foundation Primary School as we felt this was a more welcoming name which could include a wider number of supporters from our local community.
Our aim is to support the school in their fundraising efforts for the amazing events which have become very popular and well received – e.g. Breakfast with Santa, Easter Bingo, Summer Fair
Who are the Committee Members?
CHAIR – Katrina Kelly
VICE CHAIR – Joanna Clayton Stead
TREASURER – Alexandra Macdonald & Claire Stubbs
SECRETARY – Nicola King
IF YOU HAVE ANY FUNDRAISING IDEAS OR SUGGESTIONS YOU WOULD LIKE TO BRING TO THE ATTENTION OF THE PTA COMMITTEE PLEASE CONTACT ONE OF THE COMMITEE MEMBERS
We finished 3rd in the ASDA green token scheme, here is the ASDA community champion from Chorley presenting us with our cheque.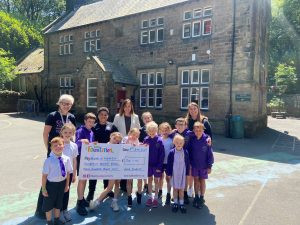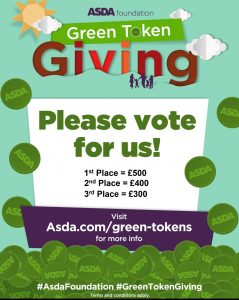 Next Friends of Rivington Meeting:
Our AGM was held in September and all members were re-elected, minutes of this meeting are available upon request.
If you would like to join or help out please get in touch with a committee member.
Our latest newsletters:
Downloadable Documents
PTA-Code-Of-Conduct
Social Media policy 2022-23
Useful Links